PURE-CHLOR 10KG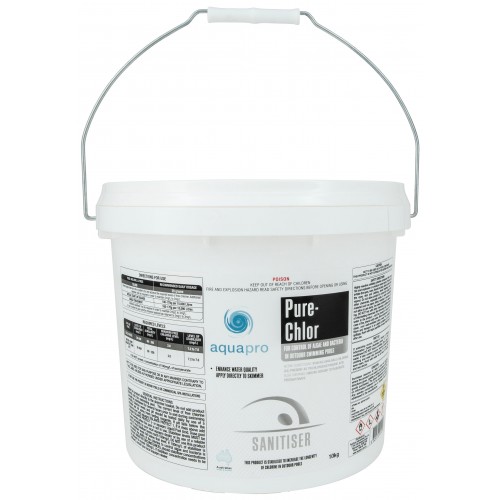 AP.PC.10K - Pure Chlor
Active Constituent:
810GM/KG Trichloroisocyanuric Acid
100GM/KG Sodium Tetraborate Pentahydrate
Features & Benefits:
Strong Sanitiser
Enhances water quality and softens water
Easy application via skimmer box
Low pH promotes sanitiser efficiency
Cyanuric acid increases longevity of available sanitiser.
Application:
Initial start up dose is 100-170GM per 10,000Litres applied directly to skimmer
20GM per 10,000Litres per day applied directly to skimmer while pump is running
Dosage rates indicated are only a guide.
Available Sizes:
1KG, 2KG, 4KG, 10KG & 25KG.